VOLVO C30 DRIVERS DOOR 2006-2013 WHITE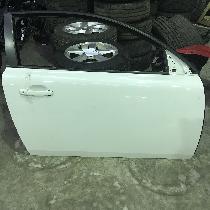 VOLVO C30 DRIVERS DOOR IN ELECTRIC WHITE COLOUR CODE 614 FITS 2007-2013
Available for models:
Petrol
Diesel
Manual
Auto
1.6
1.8
2.0
2.4
2.5
Availability: In stock
£70.00 (Ex VAT)
€80.46 (Euro)
Shipping (UK Mainland) From: £69.00 (Ex VAT)
Image used is generic of the part listed and might not be the actual part sold. Colours may vary. Please call 01772 709221 if more detail is required.