VOLVO C30 6 CD CHANGER 2006-2012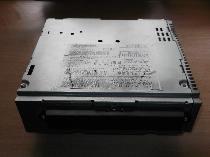 VOLVO C30 6 CD CHANGER AND SINGLE CD THESE ARE ON EXCHANGE YOU NEED TO POST YOUR FAULTY UNIT TO US WE THEN SEND OUR UNIT TO YOU SAME DAY THE LABEL ON THE TOP OF YOUR OLD UNIT WITH THE PART NUMBER MUST BE VISIBLE.
Available for models:
Petrol
Diesel
Manual
Auto
1.6
1.8
2.0
2.4
2.5
T5
D5
Availability: In stock
£120.00 (Ex VAT)
€137.93 (Euro)
Shipping (UK Mainland) From: £9.00 (Ex VAT)
Image used is generic of the part listed and might not be the actual part sold. Colours may vary. Please call 01772 709221 if more detail is required.